"What's Happening in Conflict Resolution" is a weekly round up of the all the ADR news, jobs, events and more. Check it out each week and view past versions [HERE].
From blood drives after 9/11 to aid for Iraqi Christians and Yazidi refugees today, and on to the simple act of listening to survivors of violence for solutions to their communities' conflicts, His Holiness the 14th Dalai Lama and American Muslim leaders, including USIP's Manal Omar, recently...
Read more at the United States Institute of Peace's Blog [HERE]. 
Online Dispute Resolution highlighted in report
A new report by advisory body the Civil Justice Council (CJC) calls for "low value civil claims" of less than £25,000. It recommends moving to a new internet-based service to be called HM Online Court (HMOC) to address issues with the current court system, which is seen as too slow, too costly and too complex, especially for litigants in person.
The Rt Hon Lord Dyson, Chairman of the Civil Justice Council and Master of the Rolls said:
"There is no doubt that online dispute resolution (ODR) is an area with enormous potential for meeting the needs of the system and its users in the 21st Century. Its aim is to broaden access to justice and resolve disputes more easily, quickly and cheaply. The challenge lies in delivering a system that fulfils that objective."
Read more from MarilynStowe.co.uk [HERE]. 
Churches are not immune to change and the conflict that comes with it. In this program, Joey Cope identifies the anxious people who will surface in times of controversy and will provide helpful strategies and techniques to bring resolution.
Joey Cope is the Executive Director of the Duncum Center for Conflict Resolution at Abilene Christian University in Abilene, Texas. A Texas attorney, he is a past chair of the State Bar of Texas Alternative Dispute Resolution Section and is the co-author of West Publishing's "Texas Practice Guide: Alternative Dispute Resolution." Joey serves on the board of the Texas Mediator Credentialing Association and has consulted with churches in conflict for more than 15 years.
University of Houston Law Center wins ICC Mediation Competition 2015
The University of Houston Law Center has won the International Chamber of Commerce (ICC)'s 10th International Commercial Mediation Competition, taking the title after a thrilling final against the University of Sao Paolo.
Featuring some 150 mock mediation sessions based on real commercial disputes, the 2015 Competition tested the problem-solving skills of 67 teams from 34 countries, making it the biggest and most diverse yet.
Read more [HERE]. 
February 15, 2015
Dear Colleague,
Can you boost your negotiation acumen in sixty seconds? You can with our new email series The Sunday Minute from the Program on Negotiation (PON) at Harvard Law School.
Today, our Sunday Minute tip comes from Robert Mnookin, the Samuel Williston Professor of Law at Harvard Law School and the chair of the Program on Negotiation.

In negotiation, a fundamental challenge is to strike an effective balance between empathy and assertiveness. Empathy involves effectively understanding your counterpart's perspective and expressing his viewpoint in a nonjudgmental manner...
Read more [HERE]. 
Sign up to get this email [HERE]. 
Experiencing Puerto Rican Citizenship and Cultural Nationalism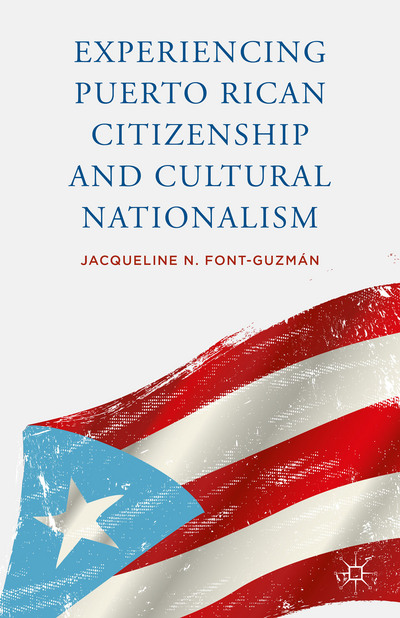 Congratulations to the Werner Institute's Professor Font-Guzman on the publication of her new book.
Prof. Font-Guzmán's book is coming out on May 20, 2015: Experiencing Puerto Rican Citizenship and Cultural Nationalism.
You may pre-order at a discounted rate: https://lnkd.in/euTyWYA