Trapped in a Gold Cage – On-Line mediation in family disputes involving Israeli immigrants and cultural differences
Presented by, Efrat Almog
in collaboration with the International Section of
the Association for Conflict Resolution (ACR).



Trapped in a Gold Cage: On-Line mediation in family disputes involv... from Bryan J Hanson on Vimeo.
Session Description:
In this webinar, Ms. Almog will share her experience providing on-line mediation in family, marital and divorce conflicts involving Israeli women who immigrated to the United States, cannot go back to Israel to their families, and need to resolve their marital/family conflicts, taking into account the cultural differences that now exist between them and their spouse/family. 
Presenter Bio: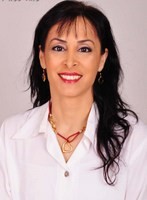 Efrat Almog owns and operates Gishoor LLC, a mediation and coaching center in the US.  Gishoor, which literally means "mediation" in Hebrew, was established to serve as a mediation center catering specifically to the Jewish and Israeli populations of the U.S.  It is the only center of its kind to conduct mediations, training and coaching in the Hebrew language, and with a clear understanding of the mindset and culture of the Jewish community and specifically the Israeli community.
Ms. Almog is a Florida Supreme Court Certified Family, Circuit Civil, and County Mediator.  She is an NYU Polytechnic graduate and is a doctoral student in the Conflict Resolution Department at Nova University in Florida. She is a Mediation Training Instructor authorized by the Israeli Court Management.  She teaches throughout Israel at various colleges and universities in the fields of Conflict Management, Conflict Resolution, Negotiation, and Communication.
Ms. Almog has established several Mediation Centers across Israel and was the manager of a community mediation center. She has mediated and negotiated thousands of cases. In addition, she has served as a co-Judge at the labor court.
Ms. Almog is an ACR Board member and currently serves as Sections Director.