Get Involved In All The Discussions From #CyberWeek2012
Recognizing & Facilitating Emotions 
56 Comments
Online mediation presents challenges in reading emotions, particularly when there is no video conferencing. In the Discussion Forum, we reflect on questions about our comfort level, skill, training and experience handling emotions during online mediation. Are you comfortable facilitating the feelings of the parties in mediation? Do you feel you have the training and skills to allow the parties to express their emotions? Is it worthwhile to allow expression of feelings or does it waste time?
Communication Theory & ODR: An Introduction and Orientation 
19 Comments
This free learning module introduces Online Dispute Resolution (ODR) and provides some history of the field via an interactive timeline. Viewers can then dive into some useful general communication theory presented in a graphic novel format. This is followed by a review of some more specific theories that explore the potential impact of Computer Mediated Communication (as compared to face-to-face communication), both negative and positive, in Online Dispute Resolution contexts.
Visualizing ADR/ODR - Infographics 
38 Comments
Many of us are visual learners and creative thinkers. Sometimes a picture is really worth a thousand words. In this forum, we'll focus on the ways that visualization techniques can help us build understanding of conflict processes and promote engagement with Alternative Dispute Resolution (ADR) and Online Dispute Resolution (ODR) tools and techniques. With your help, we'll try to illustrate some core ADR and ODR processes, visualize current trends, and make connections between various aspects of the work. In addition to conflict resolution processes, we might also explore ways in which visualization techniques are being used in the waging of social conflict, for instance in social change and human rights campaigns.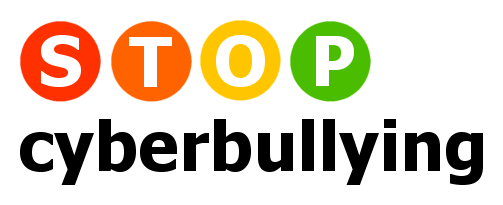 98 Comments
As information communication technology has become intricately woven into our lives, humans have harnessed their capacity for extraordinarily creative innovations to foster human connection across time and space.  Yet, sadly and perhaps not unexpectedly, we have also brought into new ICT forums our capacity for cruelty and domination through bullying.  Do different mediums of cyberbullying (text, picture, Internet, video) produce different impacts on victims?
Other Discussions
European ODR Initiative 17 Comments
Confidentiality in Online Environments 25 Comments
Family Mediation and ODR Platforms 33 Comments
Community Engagement and ODR: How Does it Fit? 6 Comments
21st Century Online Tools for Growing your Dispute Resolution Practice 19 Comments
ODR and the Digitial Divide 16 Comments
Beyond The Town Hall: Online Tools For Engaging the Public 23 Comments 
Teaching negotiation and collaboration concepts through short e-mod... 13 Comments
Cyberweek Lounge 2012 19 Comments