What Every Mediator Needs to Understand About
Attorneys and Effective Advocacy in Mediation
This practical webinar sessions, geared for neutrals who provide services in which lawyers and sophisticated parties use ADR techniques, especially mediation.  You will learn how to effectively manage attorneys and participants, interact with other parties engaged in ADR, and consider the use of ADR in different types of disputes. 
Dan Dozier, the presenter is an experienced attorney, mediator and process design expert, who has taught law school and graduate school classes about dispute resolution, conflict management, and negotiation techniques and practices. 
Overview:
Effective Advocacy in Mediation; What Lawyers Can Add (and Subtract) to the Process

Helping the parties use the "right" process

Managing the people, process, and time

Preparing attorneys and decision-makers

How attorneys look at mediator qualifications

ADR Applications

Land use, transportation

Environmental

Policy dialogue

Employment
Presenter Bio: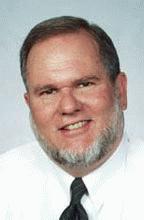 Dan Dozier is a partner in Press & Dozier, LLC.  He has mediated hundreds of complex multiparty environmental, public policy, and land use disputes and has been appointed by United States District Courts from around the Nation to mediate cases. He is listed on rosters of mediators maintained by state and federal courts, the roster of senior environmental mediators of the U.S. Institute of Environmental Conflict Resolution (www.ecr.gov); and other rosters of senior mediators.  He was an adjunct professor at the Vermont Law School where he taught Environmental Dispute Resolution from 1989 to 2000.  He has been admitted to the practice of law in Michigan, the District of Columbia, and Maryland.
Have questions about ADRHub Webinar - What Every Mediator Needs to Understand About Attorneys and Effective Advocacy in Mediation?