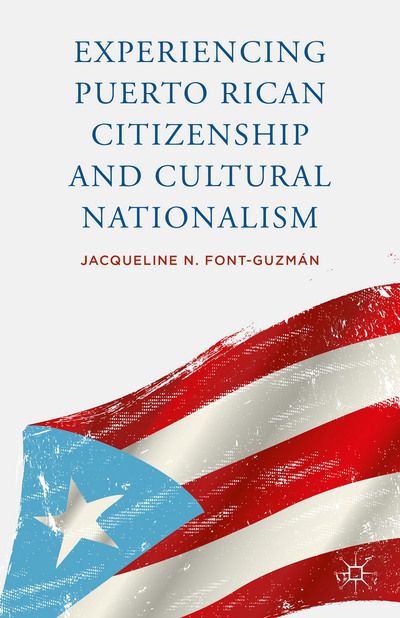 Congratulations to Werner Institute's Professor Font-Guzman on the publication of her new book.
Prof. Font-Guzmán's book is coming out on May 20, 2015: Experiencing Puerto Rican Citizenship and Cultural Nationalism.
You may pre-order at a discounted rate: https://lnkd.in/euTyWYA
Author- Jacqueline N. Font-Guzmán

(From Amazon.com) Puerto Ricans experience their citizenship and cultural nationalism within the context of an unincorporated territory in which they have limited participation in the legal framework devised to govern them. Drawing from in-depth interviews with a group of Puerto Ricans who requested a certificate of Puerto Rican citizenship, legal and historical documents, and official reports not publicly accessible, Jacqueline N. Font-Guzmán shares how some Puerto Ricans construct and experience their citizenship and national identity at the margins of the US nation. The narratives shared in this book help us understand how citizenship construction can assert cultural national identity within colonial relationships. Moreover, discussing Puerto Rican identity as a necessity calls into the spotlight a discussion of the identity of U.S. citizens. What does it mean for a U.S. citizen to be seen as the 'Other'?