Healthy Conflict and Happiness: Bryan Hanson, Assistant Director
When Lee Elliot came to me with his ideas to improve the quality of life in his town, Grand Island, NE, through the integration of healthy conflict engagement principles and training regarding conflict resolution skills I felt this could be a wonderful opportunity to really bring the work we do into the mainstream. This project ultimately would make Grand Island the first ever city to create an integrated conflict management system available for their entire community. I told him I was on board and would be happy to support him in any way that I could. If this project could be successful in Grand Island, it could become a model that could be carried out in communities across the country.
The project Lee is working on is called "The Wonderful Life" project and is aimed at raising the quality of life and sense of happiness in his community. Grand Island is a community of 44,000 located in central Nebraska. Lee has spent his career working in Human Resources after receiving an education in industrial and Organizational Psychology.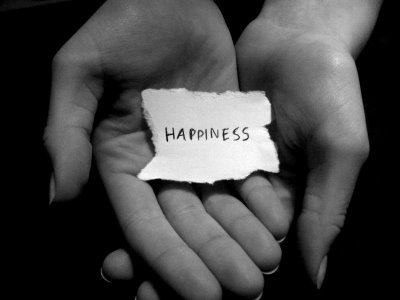 Although not entirely focused on conflict management principles, I feel this project can really help our field illustrate the connection of healthy conflict engagement experiences and the sense of wellness and happiness. He approaches this project armed with many of the concepts from the field of positive psychology and the belief that those that can deal with stressful situations in a constructive and positive manner will be successful in other aspects of their lives.
We at the Werner Institute were fortunate to have Lee come to campus and share his vision for Grand Island with our students. I recorded the presentation and invite you all to watch it here: http://vimeo.com/26446288 . Please take a look at it, let me know what you think, and hopefully we can get a discussion going on what this means for our field in general if projects like this can show positive results.
If you would like to contact Lee Elliot directly about his project, you can email him at: lee.b.elliott@gmail.
********************
Bryan Hanson
Assistant Director
bryanhanson@creighton.edu

As a practitioner in dispute resolution, Bryan draws on his experiences and education to assess the existent dynamics, engage the relevant parties in dialogue, reframe the negative to the appreciative, and bring a sense of calm to the room to assist in the facilitation of group dialogue and resolution of interpersonal conflicts. He has a B.S. from Minnesota State University – Mankato in Speech Communications, and an M.A. from John F. Kennedy University in Organizational Psychology with a graduate certificate in Conflict Management. Prior to joining the Werner Institute, Bryan was a university administrator in the San Francisco Bay Area where he also devoted substantial time to work as a mediator, facilitator and trainer in conflict resolution. Bryan also currently serves the Creighton University community as a member of the distance education review committee.