Neutrality: What are we to make of this?: Erick Hill, Adjunct Faculty 

 
An existing premise within the ADR field is the adherence to neutrality by the ADR professional.  While a historic view of ADR might reveal a belief in the presence of neutrality there is a growing discourse that argues in favor of evidence demonstrating inconsistency between the pronouncement of neutrality and the actual practice (see S. Douglas, 2008).  Too often we rely on the perception of neutrality in our profession, but this cannot be a substitute for its existence.  When we rely only on perception our professional role is strengthened primarily by our ability to persuade, convince, and play a convincing role.  
 
Evidence from neurobiology raises questions around our capacity to be fully aware of our ability to be neutral.  While we may believe we are neutral and while we may be able to convince others of our neutrality it may be the case that we are being influenced in ways we don't fully recognize that affect our neutrality.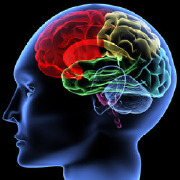 Bruce Lipton, a neurobiologist, suggests that our thoughts and actions are not simply an expression of our conscious mind but highly susceptible to the "truths" stored deeply in our subconscious mind, despite the fact that we may not be aware of those deeply embedded "truths".  Lipton (2008) points out that in our early childhood the fundamental behaviors, beliefs, and attitudes we observe in our parents become "hard-wired" as synaptic pathways in our subconscious minds.  According to Lipton once programmed into the subconscious mind they control our biology for the rest of our lives by unconsciously influencing our behavior and beliefs.  A study conducted by Norretranders (1998) demonstrated that the conscious mind processes 40 environmental stimuli per second while the subconscious mind processes 20,000,000 environmental stimuli per second.  Lipton (2008) suggest that the subconscious mind observes both the surrounding world and the body's internal awareness, reads the environmental cues and immediately engages previously acquired (learned) behaviors – all without the help, supervision, or even awareness of the conscious mind.  
 
So, what are we to make of this?  As ADR professionals we often define ourselves, and pride ourselves upon a strict adherence to neutrality.  Within our conscious minds we may convince ourselves that we are being neutral, we may even believe that our neutrality is persuasive toward others.  At the same time we may also be able to see for ourselves our own biases and beliefs that interfere with our ability to be neutral.  This conscious awareness increases our sensitivity to beliefs that interfere with our ability to be neutral.  However, what we may not be aware of are the subconsciously imprinted beliefs that exercise the same influence on our neutrality but are undetected by our conscious mind.
 
Further Reading:
Douglas, S. (2008). Neutrality in mediation: A study of mediator perceptions.
Lipton, B. (2008). The Biology of Belief.
Norretranders, T. (1998). The user illusion: cutting consciousness down to size.

***************
Erick Hill
erick.hill@alegent.org
A sought after speaker, coach, mediator and consultant, Erick works with people.
Whether you are a leader wanting to empower your staff, co-workers in the midst of conflict, a team struggling to connect, or someone who desires to make a personal transition Erick focuses on creating a supportive environment where people can engage in authentic dialogue, become more mindful with regards to their own thoughts and feelings, and move beyond perceived barriers that diminish the quality of relationships and create conflict. In Erick's presence you will be heard, acknowledged, supported, moved to make meaningful change, and held accountable.