Restorative Justice Applications in Our Community and Yours
Presented by David Deal & Bill Casey
Even in the ADR community, the term restorative justice (RJ) is not a "household word". However, RJ is taking root in many of harm situations distinct from the crimes where it has most often been applied in the U.S. During the last several years, the Northern Virginia Mediation Service (NVMS) has provided RJ services to the Fairfax County Public Schools, the nation's 11th largest school district, and it is beginning to find comparable interest in the local juvenile court and in the community at large. Bill Casey and Dave Deal, both mediators/RJ facilitators, and co-coordinators of NVMS' RJ program, will contrast mediation with RJ and present lessons learned about how RJ serves communities' needs to repair harm and restore relationships that result from juvenile offenses or crimes in school settings and in the community--including such behaviors as fighting, bullying, stealing, and vandalism. What is the motivation for schools or the court to turn to RJ instead of standard disciplinary or judicial measures? What are the costs and benefits to such an alternative? What impediments continue to thwart broader acceptance and implementation? Tune in to hear more about how restorative justice is a flexible model that can be implemented in your community.
Presenter Bios:
Dave and Bill are long term residents of Northern Virginia, certified mediators and trained and practicing restorative justice facilitators. They are affiliated with the Northern Virginia Mediation Service (NVMS). They coordinate two NVMS restorative justice projects in Fairfax County: a fast-evolving and growing program now in its 5th year applying RJ principles to discipline matters in the County's public schools, and a newer project working with probation officers applying the same principles to juvenile offenders. Dave and Bill also regularly offer "Introduction to RJ" presentations to interested community and government groups.
 

Dave Deal is a lawyer-mediator who until 2006 worked in the federal environmental and natural resources area. Dave is a trained, certified and practicing mediator. and, aside from his restorative justice work in Virginia, mediates diverse matters for the Washington, DC Superior Court and Police Department. He is the co-chair of the NVMS Restorative Justice Project group, has taken RJ classes at Eastern Mennonite University, and has presented "lessons learned" papers at many RJ conferences. Dave's website is www.dealwork.com.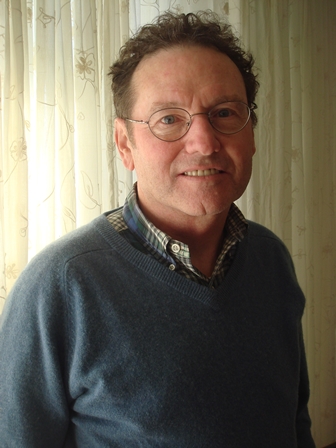 Bill Casey worked in management and human resources for a federal agency until 2004. Bill is a certified and practicing mediator primarily with regard to workplace disputes at federal agencies. He is the co-chair and a facilitator with the NVMS Restorative Justice Project group and has facilitated RJ conferences in Prince William County regarding juvenile crimes.