Description:
The world is more interdependent than ever before, and the challenges of the 21st Century, whether they pertain to the environment, the economy or our security, will require multilateral solutions. It is critical, therefore, to provide the next generation with the skills they need to collaboratively address these challenges. Virtual Exchange – technology-enabled, sustained people to people cross-cultural education programming, facilitated by professionals and based on an educational curriculum- allows students to come together beyond physical, family-related and financial limitations to have a deep and constructive intercultural dialogue experience as part of their education.
Over the last ten years, Soliya, an international non-profit organization with offices in Cairo and New York and partner of the United Nations Alliance of Civilizations, has developed online cross-cultural education programs, the Connect Program and the Facilitation Training, enabling students at over 100 universities worldwide to engage in online facilitated dialogue and receive expert training and hands-on practice in conflict resolution and facilitation.
This presentation will discuss the opportunities and challenges offered by online intercultural exchange and training in the current higher education and ADR landscape. The webinar will also look closely at Soliya's programs and outcome, and at the results of the research on impact that MIT has been conducting over the past few years.
 
Presenter Bio: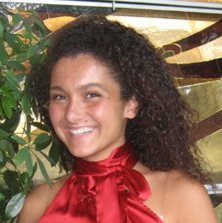 Claudia Maffettone has worked as a consultant for NGOs in the development and implementation of projects and programming. She has been working in the field of intercultural dialogue with NGOs in the UN system and in several youth projects of the European Commission and the Council of Europe. In the past ten years she has served on the boards of different international networks, including the World Federation of UN Associations, the YMCA and the International Synergy Network. She graduated with a degree in International Relations and Diplomacy with a focus on the Middle East and has attended several mediation and conflict resolution trainings, including the Program on Negotiation Seminar at Harvard Law School and the New York Peace Institute mediation training.