"What's Happening in Conflict Resolution" is a weekly round up of the all the ADR news, jobs, events and more. Check it out each week and view past versions [HERE].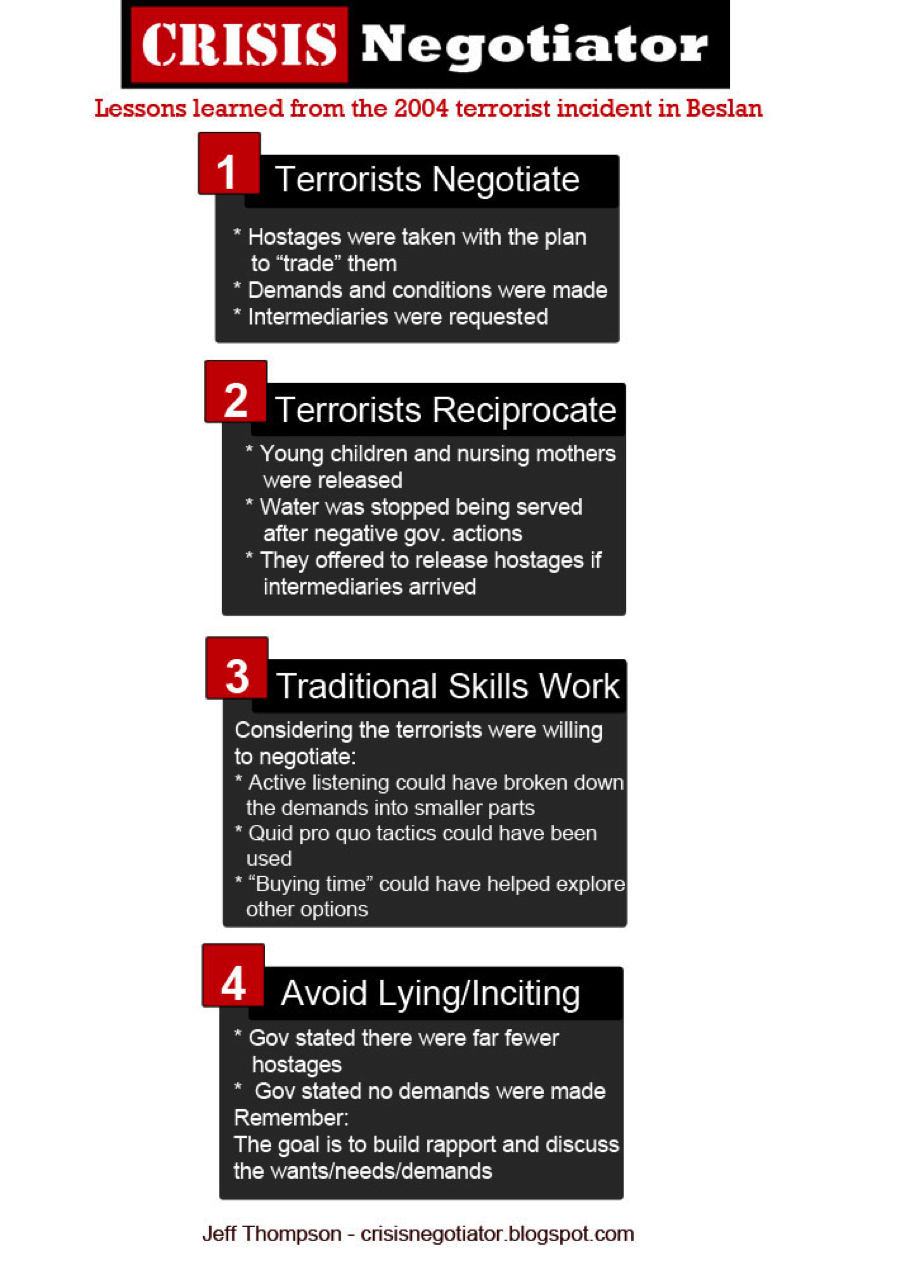 Ten years ago terrorists in Beslan, a town in North Ossetia Russia, seized a school full of children, in what is still one of the deadliest terrorist incidents to have occurred.  The incident provides valuable insight with respect to crisis and hostage negotiations that can assist negotiators and government officials to be better prepared if they were to be involved in a similar situation where negotiating with terrorists could be the best option to ensure the least amount of casualties are suffered. 
Read more [HERE]. 
Justine Borer- I'm pleased to announce that a DVD version of her seminar Practical Tips for Family and Divorce Mediators is now available for purchase on the Seminars page of her website www.justineborer.com.
The goal of Practical Tips for Family and Divorce Mediators is distinct.  Ms. Borer focuses on all aspects of the mediation process except for the mediation itself.  Viewers learn how to navigate the mediation business process, from the initial phone call to the signing of the Judgment of Divorce. Topics include billing, how to explain the mediation process to parties at the consultation, the role of consulting and review attorneys, websites, and marketing.
Read more [HERE]. 
It doesn't matter if you are attending the ACR Conference, you won't want to miss the out the audio podcast series featuring conference presenters below:
Listen Here: Ryan O'Connell- Reactive Devaluation
Listen Here: Darrell Puls & Stephanie Hixon- Building Harmony in Houses of Worship: Resolving Conflicts in Religious Communities

Listen Here: Patricia Porter, Melissa Marosy and Debra Healy
Eileen Barker- In this series, Eileen will show you step-by-step how to end the pain and suffering for once and for all. Discover how the power of forgiveness can enable you to heal your heart, heal your relationships — even those that are the most challenging — and heal your life!
News, Articles & More